Estate Agent |Property Letting Agency – Property Management Company in Croydon, Surrey & South London
Why Choose Douglas & Maxwell
Trust
We know how important honesty and trust is in any relationship. We aim to make you feel confident that you can trust and work with us and also feel that we have your best interests at heart in order to minimise the stress levels.
Communication
Douglas & Maxwell Estates believe good lines of communication is paramount to a successful and efficient business relationship. Whether our communications are carried out electronically or face-to-face, we will ensure all the necessaries are communicated in a transparent manner.
Commitment
We are not just here to find you your 'Mr/Ms Right' but to also perform our due diligence on the tenants i.e. checks on their right to rent, obtaining proof of employment, adequate credit referencing etc. – so rest assured!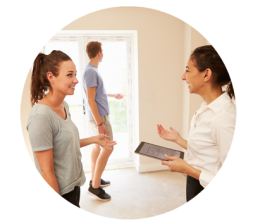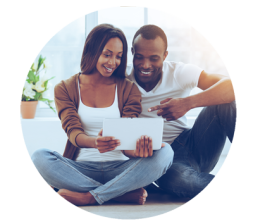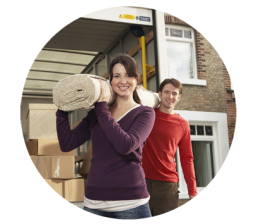 I am more than happy to give Douglas & Maxwell a perfect testimonial. They are totally honest and reliable and delivered far more than they promised. Communication and feed-back was excellent. They had to work very hard to find the ideal tenant and subsequently they were extremely helpful in assisting me in finding a purchaser for the property. They are first rate agents. Tim Meagher

Timothy Meagher, Croydon

Five stars for this Real Estate agency! They are very kind and helpful. Highly recommended!

Luana Parisi, Tower Bridge

We had a professional and friendly service from Symone / gave good advice / Great upkeep of communication throughout whole process / very happy we had our new Let via Douglas & Maxwell Estates - very good experience

Toni Mcpherson, Thornton Heath

"Symone & Co was/is great with the whole process, responds quickly and highly organised. Thank you!"

James, Thornton Heath

Douglas & Maxwell estates were fantastic help for my finance and I when searching for a property and renting, the service was very professional. Symone kept us updated all the way through the renting process and found us a perfect home that we've been in for nearly 2 years now. Highly recommended.

Jason Baker, Tooting

Quick response time, very professional. Happy to of done business with them and would continue to do so in the future.

D M, Norbury

Symone helped me twice to find the perfect tenant for my 2 flats. Strongly recommended.

Andrea Cincotta, Lewisham
Credibility and Professionalism
Douglas & Maxwell Estates is a member of these organisations. These memberships provide landlords and tenants with peace of mind that they will always receive the highest level of due customer care and for re-assurance that their monies will be processed in accordance to the code of practice.