LANDLORDS
PUT YOUR INVESTMENT IN SAFE HANDS TODAY!
Douglas & Maxwell Estates will advertise your residential properties on our own website, our various social media platforms, as well as the main property portals. Zoopla, Primelocation & Rightmove will also advertise your properties with Prime location, one of their partner sites – to maximise our leads. Zoopla has rapidly become the UK's leading online destination, for property consumers to search for homes and do their market research. Zoopla are also a favoured online marketing partner for UK estate agents, letting agents and property developers – receiving more than 45 million visits each month. As a leading property management company, you can trust us to get the right exposure to get more clients.


Rent Guarantee

Rent Guarantee can prove an invaluable insurance premium should there be a need for you to claim. This would be due to a loss of rent from your tenant who has fallen on hardship and cannot afford to pay your rent. Dependant on the type of package you go for, you could be covered for rental income for up to 25k, 50k or 75k; Legal expenses; 24/7 helpline for free advice; guidance documents for health and safety issues; vacant possession cover with 75% of your rental income paid for up to two calendar months/until the property is re-let whichever happens sooner (N.B. For this insurance to be valid, your tenant(s) must have passed the referencing process in advance including proof of earnings; affordability; ID check and a credit check with no County Court judgement s within the last 3 years
Deposit-Free Tenancies!

Deposit free properties let out on average 25% quicker than those without this option available to tenants. Your new tenants will pay less in terms of a deposit replacement, 1 weeks' rent + VAT but then Flatfair will give you cover of 12 weeks worth of rent, as opposed to the 5 weeks if you were to opt for the conventional deposit scheme - such as mydeposits. If required, Flatfair offer a fair and transparent adjudication service, conducted by Hamilton Fraser Insurance whom have over 20 years experience in the PRS sector and are backed by AmTrust Financial who will insure Flatfair for the full duration of their bonds should they go bust. In all, you could see lower void periods and equally happier, long term tenants! Further info can be found here.
For your piece of mind we operate a 'no let-no fee' service.
Services we can offer you: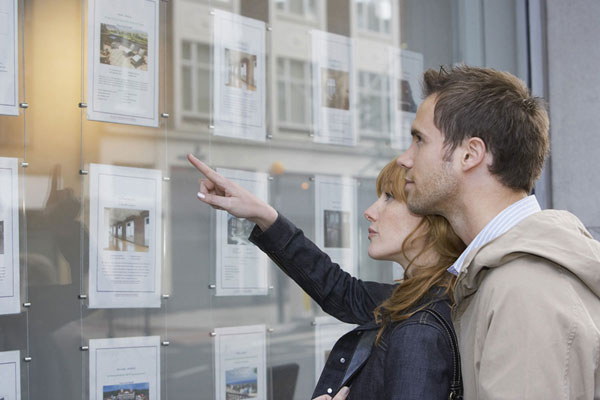 Let only
Your property(ies) will be advertised on the UK's largest property portals, namely Rightmove; Zoopla and Primelocation forming part of our main advertising campaigns to attract the best tenants. All enquirers will be pre-vetted before any viewings are confirmed.  Pre-vetting potential tenants save us a lot of time as experience tells us a good 25%-30% of these tenants do not do not satisy our Client' expectations (e.g. affordability is low; have a pet; too many tenants would reside in the property etc).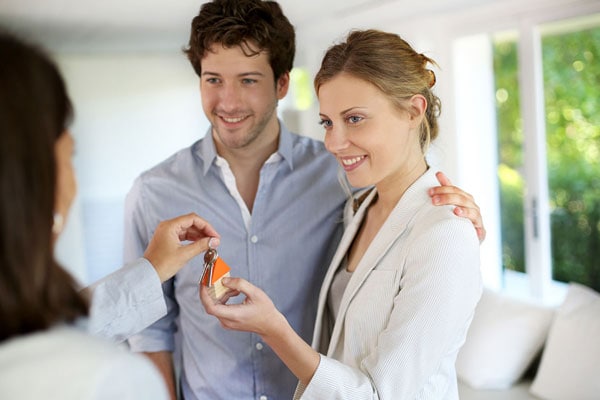 Let and Property Management
So! Douglas & Maxwell Estates will find you a great tenant, but can also manage your property portfolio for you.  This will enable you to focus your precious time upon other matters not so time-consuming.  The Property Management service can add value to your busy schedule.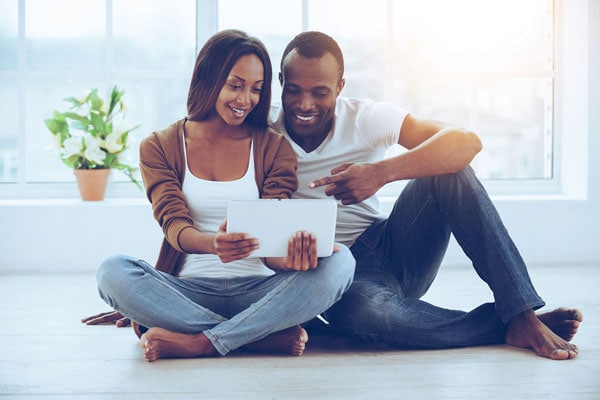 Management
This service may be an affordable luxury for you. You can request this as a sole service if you already have a tenant, or it can be combined with our Lettings service – it's totally up to you! We would act as your tenant's first point of call, in turn diminishing the burden from you.  We would be answering and acting upon all queries, however small & arranging your timely & mandatory maintenance works before any expiry dates.  These include annual Gas safety certificates, P.A.T testing, Electrical Installation Condition Reports and other necessary works as they arise.  We have a reliable circle of qualified & professional tradesmen i.e. Gas Safe engineers, NIEIC registered electrical engineers, Plumbers etc whom we would request to carry out such jobs in a timely manner.
Management Service benefits:
Marketing
We will conduct Digital Marketing of your property as-well as on the major advertising platforms. We will erect a To Let sign board on your property grounds which will facilitate local interest
Viewings
The bulk of your viewings would be carried out after 5pm Monday-Friday and on Saturday's to facilitate prospective tenants in open-house style. We will keep you regularly updated with any feedback for your own consideration and we will negotiate the best achievable price for your property
Valuations
A visual assessment of the property would be carried out in order to get the best rental price possible. As we complete valuations week by week we increase our intimate knowledge within the rental market being able to advise you accordingly – it is very important to us that we give you a fair valuation to help guide your expectations
Communication
This is fundamental in every aspect of our services provided to yourself – as well as your tenant.  So we will ensure timely communication with you via your preferred method of contact (i.e. text, telephone call, email)
Negotiations
Negotiations will be carried out on your behalf where we will secure a deal that mutually satisfies the interests of all parties. You will have input into the price you want and we can work together on achieving this 
Compliance
We will recommend and help you organise your mandatory certificates i.e. Energy Performance (E.P.C), Landlord Gas Safety (CP12), the Electrical Installation Condition report (E.I.C.R) and other urgent works. The Gas safe engineer will ensure your smoke and carbon monoxide detectors are tested so they are in good working order. Ahead of purchasing your furnishings, you will need to be aware of the Furniture and Furnishings (Fire Safety) Regulations 1988 (as amended in 1989, 1993 and 2010) to uphold compliance rules
Long term lettings for initial period (initial term of 6 months or more)
All our fees are not subject to VAT
All our percentage figures represent commission against your rental term
| | |
| --- | --- |
| Let only service (Finders' fee): | 8% |
| • Extensions/hold-over's/continuations: | 7% |
| Let and Property Management service: | 12% |
| • Renewals/extensions/hold-over's/continuations: | 11% |
| Management Service Only: | 10% |
| • Renewals/extensions/hold-over's/continuations: | 9% |
(Not subject to VAT)
*Registration of tenant's deposit with mydeposits, governed scheme
(Duration of tenancy agreements, incl. renewals/continuations etc)
£30.00
*Gas Safety Certificate (if gas run exists – annual renewal)
£75.00
*Energy Performance Certificate (renewal every 10 years)
£75.00
*Electrical Installation Condition Report (renewal every 5 years)
£140.00
**Comprehensive Inventory & Condition report/check in (per property)
(Includes any unfurnished apartment/house with up to 1 Bathroom; 2 reception Rooms; 2 bedrooms & a garden)
£125.00
**Legionella testing
tbc
Key cutting (cost per set(s) + admin fee)
£15.00
PAT testing (per appliance)
£4.50
PAT Certificate
£75.00
S.A.P EPC (newbuilds – per property/unit)
£150.00
Tenant eviction process (forms and serving)
£450.00
Court appearance as a Mckenzie friend (per day/part of)
£195.00
* Mandatory items needed before tenancy execution
** Strongly recommended for your best interests
Example of fees (Not subject to VAT): On a 12-month let only service of £1,000.00 per calendar month (You will receive £12, 000 for the year from your tenant) our total commission fees of 10% would be £1,200.00 for the year
Credibility and Professionalism
We are a member of these organisations. The memberships provide landlords and tenants with peace of mind that they will always receive the highest level of due customer service and which re-assures them that their monies will be processed in accordance to our code of practice.