If you're the landlord of a rental property, letting agents can make your life a lot easier. They can take care of the several tasks and responsibilities you have regarding the property. From searching for reliable tenants to fixing minor repair issues. Estate and letting agents in Croydon can help you with every aspect of property management. They have the experience and expertise to make your rental process smoother. In this blog, we take a closer look at the various benefits of hiring a letting agent.
Find the best tenant for your property
When you are renting out your property to a stranger, obviously you want to find someone who is trustworthy and reliable. A good tenant is one who always pays their rent on time and takes good care of your property. A professional letting agency would take all the hassle away, from pre-vetting – to arranging viewings – from doing a background check's to drawing up the legal document for the rental agreement; letting agents take care of every aspect of the rental process. If the landlord has any pre-requisites like renting to only students or full time employed, the agency will make sure to find someone within those parameters.
Carry out small repairs and maintenance
Letting agents can carry out regular inspections to ensure that your property is in a good shape. In case any problems arise, they can arrange for the relevant tradesperson to fix the issue. A property letting agency in Croydon will have its own network of plumbers, electricians, gardeners, and such. From a damaged roof to a boiler that's not working, they would notify and help arrange the maintenance job's relatively quickly.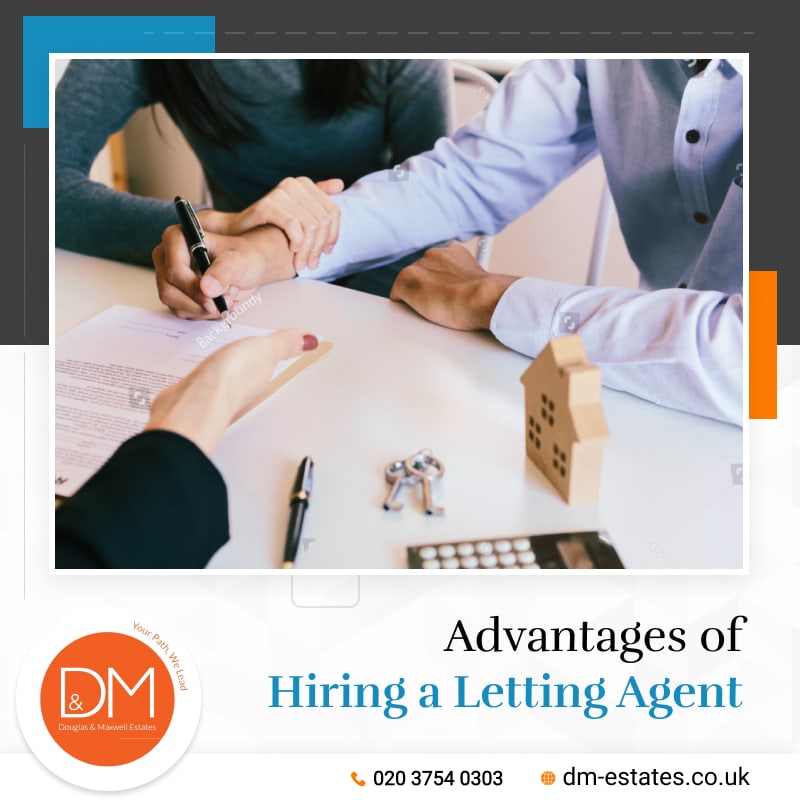 Get the rent on time
Sometimes, you get stuck with an unreliable tenant. They fail to pay their rent on time, thus, disrupting your regular cash flow for Landlord's every month. Hire a professional letting agency to ensure that this kind of issue would be acted upon from the outset. Letting agents are experienced in rent collection and know how to handle tenants and their excuses, to essentially help ensure the rent is in as expected.
No voids
When you hire a letting agency, it makes finding tenants easier. They assist you in marketing the rental property and submit adverts on the usual online portals for maximum exposure etc. This attracts the attention of more interested parties, with the view of a quicker rental. This helps you financially in the long run because the sooner you find a tenant, the quicker you start getting paid rent and can then keep on top of your mortgage and other financial commitments.
Taking care of legal responsibilities
When you are a landlord, you have certain legal requirements that you need to fulfil before and during a rental period. It is advisable to hire a property letting agency in Croydon as they are aware of all the legal formalities that need to be taken care of – such as arranging an energy performance certificate; a gas safety certificate; EICR etc – letting agents know what needs to be done.
Conclusion
If you have rental property, we suggest hiring a letting agent so you need not worry a thing! Have you been looking for trusted and reliable estate and letting agent in Croydon, Surrey, and South London? Check out https://dm-estates.co.uk/.