A few of the many comments we received from our Client's were "Yes! I now have life" or "I'm free, no more endless text's".  Different variations of their common responses… There have been so many changes to legislation over the years.  Landlord's find themselves at serious risk of significant fines or even worse for not following the rules.
The Landlords who approach us, feel they can no longer confidently manage their properties – knowing they are trying to do everything right.  Many Landlord's find it a bit laborious, juggling their personal lives with maintaining their thriving property portfolio's.  We are fortunate to be able to effectively carry out our tenancy management services for residential properties, due to our knowledge through practice – coupled with the legal assistance at our fingertips.
Rewinding back to November 2019, it was reported that Landlord's had a whopping 178 different pieces of legislation to be aware of.  Who knows when an issue may arise pertaining to any 1, or many aspects of Landlord Law! For instance, a few of the latest changes were: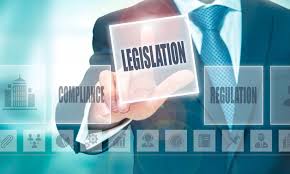 Homes (Fitness for Human Habitation) Act – as of March 2019 to ensure rented homes are safe and secure. Tenants' can take their landlords to court if this isn't the case. They can be forced to carry out improvement works to their properties and be sued for damages for the entire length of the contract (for contract's signed on/after March 20th 2019 – March 2020 rules were extended to cover existing statutory periodic tenancies – only applicable in England)
Tenant Fees Act 2019 – as of June 2019 extended to cover all existing tenancies in June 2020. Landlords and letting agents cannot charge fees other than rent; a deposit; holding deposit and charges for defaulting on the contract.  There are additional restrictions on how much tenants must pay.  Deposits are already limited to a maximum of five weeks' rent where the annual rent is below £50,000 (applies to new or replacement tenancies). If the annual rent is above £50, 000.00 the maximum deposit is six weeks and holding deposits are limited to one week in any case
Minimum Energy Efficiency Standards – as of April 2020 this was extended to cover all exisiting tenancies.  From 2018 Landlords were unable to let their property to new tenant's, unless it had a minimum energy efficiency rating of an 'E' (unless exempted) any property that has a rating of F or G is illegal for any tenancy.

Captial Gains Tax as of April 2020 – Would be paid on profits made through the sale of any property that isn't a Landlord's main residence.  Essentially, affecting the sale for most second properties; payment's received and the amount of tax relief a Landlord could claim.  The full amount of CGT owed on a sale, is now 30 days – as opposed to the following tax year.  The principal on how to work out how much you owe is to:
Work out the gain for each property
Add all the gains together
Deduct any allowable losses – rate 18% or 28% (i.e. giving, disposing or selling of said property(ies) to a family member/*connected person (unless offsetting a gain from the same person) *Connected person is a spouse/sibling/Grandparent/Business partner/company you control etc)
Work out if you need to pay any CGT via this link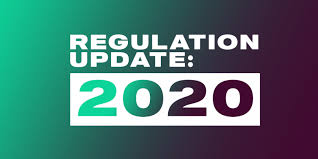 Section 21changes ending Section 21 was backed by all major parties ahead of the last election.  In the Queen's speech, the government announced plans to bring in a Renters' Reform Bill, which it says will: "Introduce a package of reforms to deliver a fairer and more effective rental market."
The main elements of the Bill will be:
Abolishing the use of 'no fault' evictions by removing section 21 of the Housing Act 1988
Giving landlords more rights to gain possession of their property through the courts
Introducing a new lifetime deposit, so that tenants do not need to save for a new deposit every time they move property
Developing and implementing measures, to increase access to and expand the scope of the database of rogue landlords and property agents
Electrical Safety Standards in the PRS (England) Regulations 2020 – as of 1st June 2020 Applies to new tenancies from 1st July 2020 and to existing from 1st April 2021 – All electrical installation's must now be inspected and tested every 5 years by a qualified and competent electrician.  Tenant's should receive a copy as standard, and the relevant local authority upon request – see the 18th edition of the 'Wiring Regulations'
So! If you feel you simply do not have the time to be keeping up with all the many legislation changes happening on a regular occurrence – then give us a call to see how we can help you.
All the best.
Related Posts